Bike It Crew 2013-14
Bling your bike for Christmas
Well done to Isa in 1B who won first prize. A fantastic try by all other bike it children too! Mr Bashir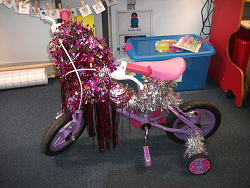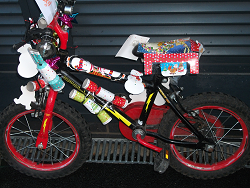 ---
Bike It Crew
In May
the Bike It Crew were lucky enough to take part in a bike maintenance session provided by Dr Bike of Sustrans. The children spend the afternoon learning how to keep their bikes safe and how to fix minor problems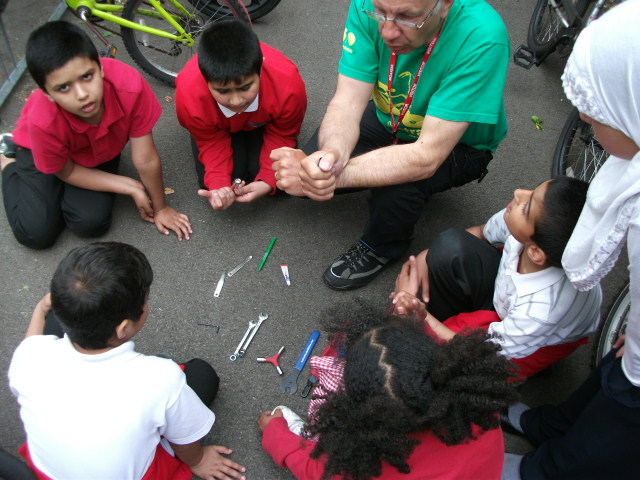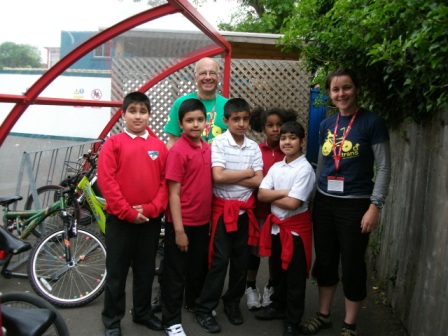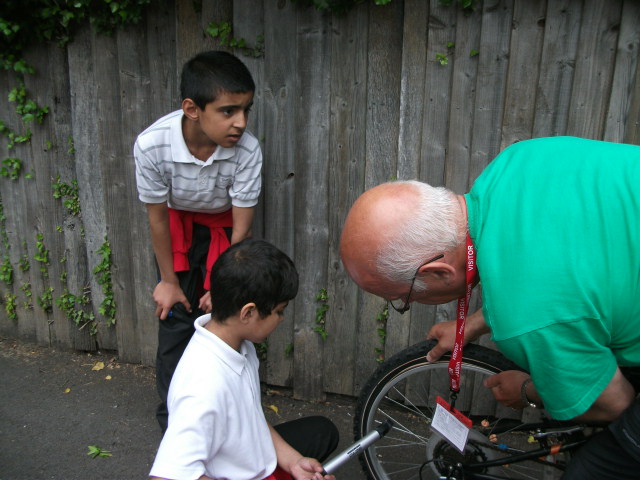 ---
Jubilee Bikes!

On Friday 1st June as part of our Diamon Jubilee
celebrations, some children decorated their bikes! Well
done to Ismaeel in 2P, Louie in RD, Abdur Rahman in 5B
and Safina in 1G. On that day over 20 bikes were counted
in the playground shelter! Well done to everyone who
cycled! Keep it up!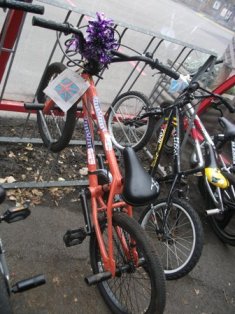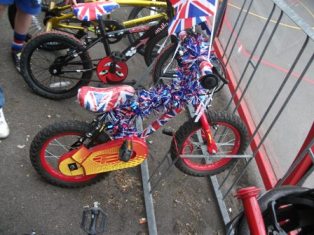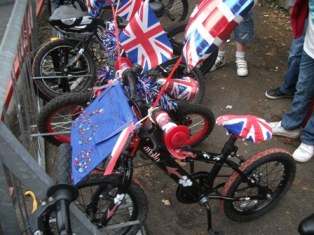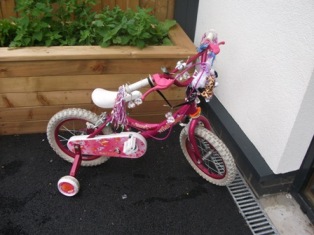 "We learnt how to fix brakes, tell if a saddle is secure and how to do an oil change.
It was fun!" Muhammed 6E
New layer…
---
HALLOWEEN COMPETITION
Recently, children decorated their bikes 
for Halloween.

On the day of the competition
over 30 children cycled to school!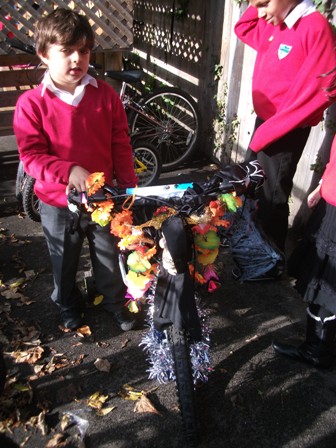 On Friday 1st June as part of our Diamond Jubilee