Governor Information
Update from the Governors
My name is Kerrie Holland and I am one of the Parent Governors here at Park Hill. We want to keep you up to date with the work of the Governing Body, so here are some headlines from this half term you might be interested in.
Following the OFSTED inspection, the school leadership developed a Raising Attainment Plan (RAP) to address the areas we need to improve, and the Governors review this regularly. A huge amount of work has been done so far. One example is where OFSTED questioned how we assess children's levels when they join our school – in the last week of half term we had Birmingham Nursery School Teaching Alliance review how this happens. We were pleased that they agreed that our assessments were accurate so we can be confident these are carried out correctly
We have also had an external review of our governance and have made a number of changes to improve the way we govern the school. There are link governors who will focus on key areas:
Safeguarding – Chris Lawrence-Pietroni
Attendance – Terry Glasspool
Pupil Premium – Azhar Qayum
Early Years Foundation Stage – Sylvia Williams
Special Educational Needs and Disabilities – Mike Midgely
Key Stage 1 – Kerrie Holland
Maths & cross-curricular links – Suado Jabrel
English & cross-curricular links – Razwan Ali
The link governors will visit the school regularly to monitor their area in particular.
We looked at assessment data and questioned any areas which suggested children were not achieving as they should, to ensure the school is taking appropriate action. An example of this were some indications that boys were not doing as well in literacy in Early Years and KS1 – the school has identified that some are struggling with their writing so are doing extra practice and fine motor skills to help them improve. We also talked about how the school tries to work with families to encourage boys in particular to read at home – your ideas are welcome!
OFSTED wanted us to be more clear about how we spend our Pupil Premium money to support disadvantaged pupils, and we have had an external review and developed a Pupil Premium Strategy which is available on the school website for you to look at. We spend this money on a wide range of initiatives including learning mentors, subsidised trips and breakfast clubs, but we needed to be clearer about the impact that these activities have. This will now be monitored through the year by the Achievement & Attainment Committee, chaired by Azhar, our Pupil Premium Link Governor.
We also reviewed attendance which is currently very slightly under national average – we know this always needs to be a focus for the school and we are very grateful to all the families and children who work with us on this
Finally, we did not receive any interest in the current Parent Governor vacancy so we will also look externally. We are particularly keen to hear from anyone with experience in governance, education, HR or legal settings. If you are interested (or you know someone who might be) please contact Mrs Khan for an informal chat. Being a Park Hill governor is challenging, interesting and an opportunity to be part of a group who care deeply about the children and Park Hill school and to really make a difference. I would recommend it!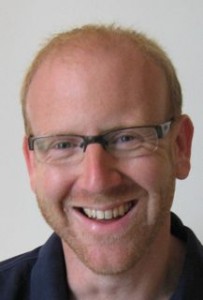 Chris Lawrence-Pietroni
I'm Chris Lawrence-Pietroni and I'm a Parent Governor. I've been a member of the Governing Body since 2011 and Chair since 2013. I am also the Safeguarding Link Governor. This means that I have a particular responsibility for ensuring that as a school community we do all we can and should to make sure that pupils' stay safe and are well cared for in school. I first became a Governor because I believe that giving our children a great education needs a strong partnership between teachers, parents and the pupils – something that several years on the Governing Body have only confirmed!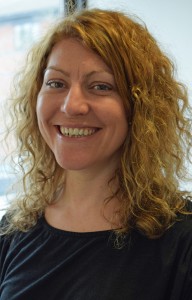 Kerri Holland 
 I have been a Parent Governor at Park Hill for seven years. I am the Link Governor for Key Stage 1 and the Vice-Chair of the Staffing and Finance Committee.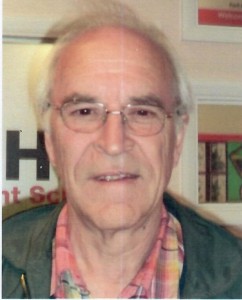 Terry Glasspool
Originally a Local Authority Governor, then Community and now Co-opted. Chair of General Purposes Committee which looks at all of the non teaching aspects of the school eg. Buildings. My linked responsibility is for monitoring attendance.
Being a critical friend of the school is central to my role.
Resident in Trafalgar Road for over 40 years.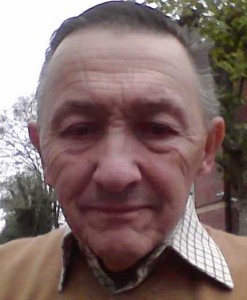 Hi everyone, my name is Michael Midgley and I have been associated with the  school for well over 25 years now, firstly with the 'Friends of Parkhill
School' and for nearly 20 years as a Governor. My children both attended the  school and now my 3 grand children come here too. I am currently the Vice  Chair of the Governing Body and also sit on the Finance & Staffing Committee  as well the General Purposes Committee. I am the Link Governor for SEND (Special Educational Needs) and am a Co-Opted Governor.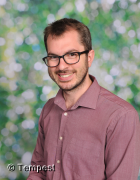 I have been a teacher at Park Hill for seven years and a staff governor for the past three. As a staff governor, I represent the views of the staff on the governing body. I am also a member of the achievement and attainment committee.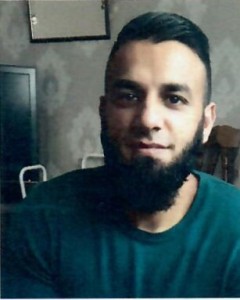 My name is Razwan Ali. I have been a Parent Governor since November 2016. I am also a link governor for English. I hope to play an active role with every stakeholder at Park Hill School to ensure we raise the attainment levels of our children so they receive the best possible start to their academic life.